Make A Significant Impact With A Professional Website Design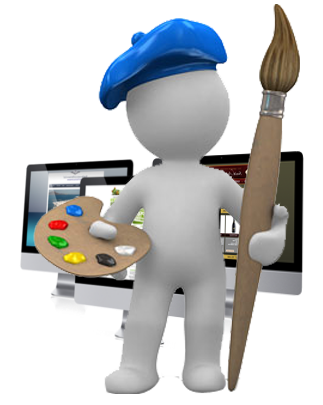 In the day and age that we live, with such a dynamic environment, social media and how quickly customers and clients now openly share information. Having a highly interactive website is paramount to the success of your business.
The days of creating a simple template website that only has static content are long gone. Owning an old site like that is the equivalent of owning a cassette tape player and expecting it to make a comeback… it's never going to happen.
In today's market interactive websites with fresh new content is not only encouraged, but the search engines like Google require it if you intend to occupy one of their highly coveted spots on the first page of the search results.
Every company must incorporate virtual space just like office space. It makes your business and services you offer more approachable to the people that matter most… your prospective customers and clients.
Here are some critical elements that your new website design must incorporate in order for it to be both friendly to the visitor and the search engines.
You must include a blog. Fresh new and relevant content is a must and adding a blog element is essential to the growth of your website and online presence.
Social media integration so that your visitors can easily share your content on the most popular social media platforms such and Facebook, Twitter and Linkedin.
Interactive comments section. Your visitors may want to share their thoughts about the content that you have created. Make sure that they have a way to do that.
An easy way to contact YOU. This is essential. Make it simple and easy for you to be reached. This includes, mailing address, phone number, email address and an online contact us form.
A simple and easy to use navigation at the top of the your website. Missing this is like telling your customers and clients that you don't value them enough to help them find their way around.
User friendly website colors that won't blind your visitors or make it incredibly challenging for them to read the content on your website that they leave.
The load speed of your website plays a significant role in how the search engines rank your website. Too many resource heavy applications can hinder the performance of your website.
These are just a handful of the most commonly overlooked elements that are essential in creating a website that works for you as an asset in your business.
In today's market place its vital for your business to have a dynamic, interactive website and a rock solid search engine optimization plan that will ensure that your website continues to attract your most valued customers and clients to maintain a steady growth in your business for years to come.