How To Establish Integrity In Your Affiliate Marketing Program
The integrity you put into your affiliate marketing program first has to be found in you. It's an absolute must that from day one you approach every task, every situation from your clients perspective keeping their best interest in mind. Remember, institutions never create anything – individuals do.
Even more so now people are fed up and tired of the over-hyped sales pitch. As Columbo would say, "just the facts". That is what people want. Don't misunderstand me, yes you need to present your product in a way that it attracts people to take the necessary action to buy. Just make sure that you are presenting your affiliate marketing program with the highest level of integrity.
People like you are the visionaries, the thinkers, the planners, and the ones that get the job done. If you can develop a common code of integrity and incorporate it into your business plan, people will sense the difference and reward your insight by coming back repeatedly to make a purchase.
People like to do business with people they know, like and trust. What you have to do is maintain a high level of trust with your customers and they will be loyal to you for life. You will see that the largest number of sales will come from about 20% of your total client base. That is because you have always treated them right.
If you make a promise – keep it. Realize more and more than you can do nothing by yourself and that you are far better off working in a team environment. Let your affiliate program convey this message also. You're there to solve a problem and everyone involved will benefit from the results.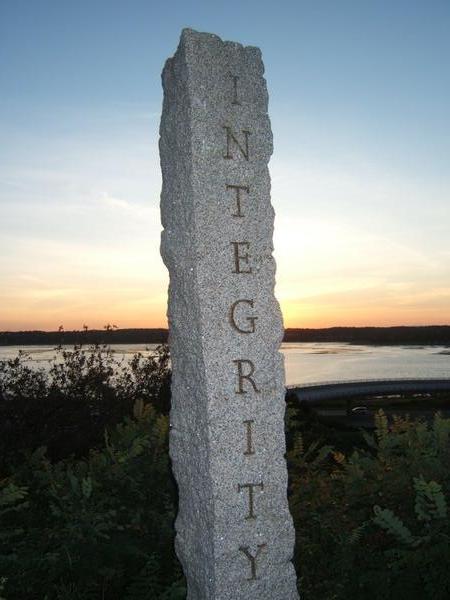 Be accountable to yourself and to your customers, as they depend on you for accurate and timely information.  When they leave your website or program offer to make a purchase from a merchant, they expect your marketing to live up to its promises. Being accountable to yourself and the program you create is invaluable.
It helps to understand that the affiliate program is an extension of you. It will, in a measure, reflect the dreams that are yours. If you have integrity, your program will have integrity. If you are dishonest, your program will have the same bent, and the customer will sense it and move on to your competition. Be open, leave the customer a way to contact you.
Incorporate security measures in your internet marketing services that will leave the customer at ease, and if your affiliate program doesn't require these measures, make sure that the merchant site does. All of these are ways to place visible markers in your affiliate program that will signal its legitimacy.
Your goal should be to build a customer base for life with customers whose needs you can continue to satisfy. Good customers often, by word of mouth, promote businesses in ways unimaginable.  Viral marketing is one of the most powerful sales tools available. If you make a point to put integrity first that will resonate with your costumers and they will think of you as a representative of a trustworthy company regardless of what internet marketing services you offer.